FEATURES
WITH A PURPOSE
OptionColors is built on a unique logic for option traders, with an emphasis on analyzing volatility with great precision.  OptionColors is your gateway to an entirely new trading world you never knew existed.
FEATURES
A New Logic

  implements new logic into options analytics to help traders find opportunities which are totally invisible to most option traders.  With emphasis on volatility, statistics and AI, OptionColors is an incredibly powerful options trading platform –  all bundled up into a colorful, intuitive design.  Try it today and experience the OptionColors difference.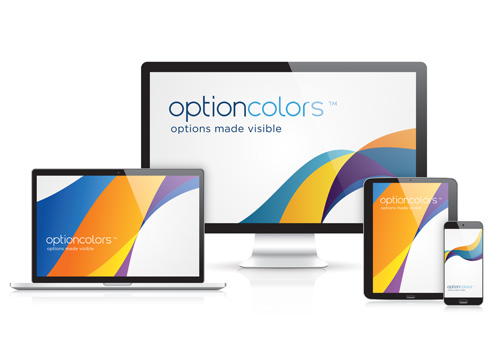 AI Technology

is an advanced options trading platform that does half the thinking for you.  Let our AI technology analyze today's market and find you optimized trades over and over again.  Save time and create better trades with OptionColors.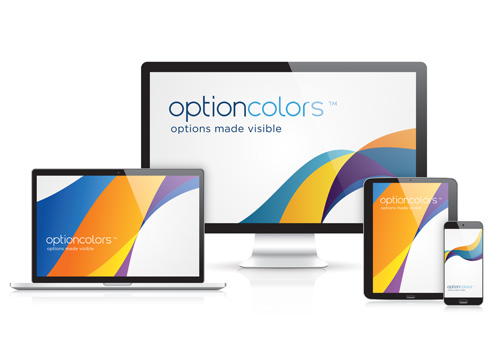 UP / DOWN

predicts future volatility changes with a statistical accuracy of over 80% using AI technology.  Stop chasing the markets,  and let them come to you.  Make the first move with confidence.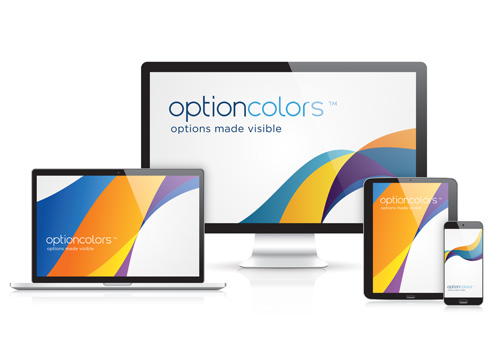 OVER UNDER™
Over and undervalued options are not difficult to find with  

 .  Our revolutionary technology increases returns and probabilities for our clients, making options more transparent as they should be.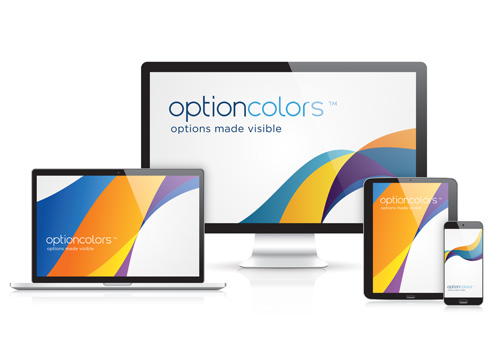 S-POP™

 is a number crunching machine, converting historical data into future probabilities.  Implement statistics into your trading today to increase your probability of success.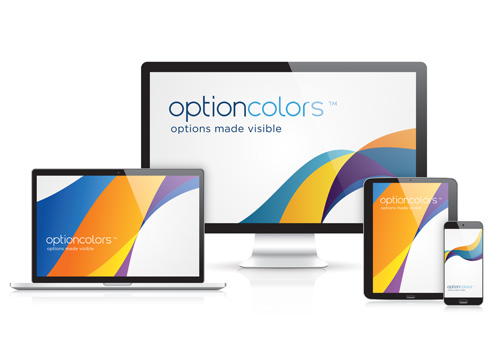 THUNDER™

  makes backtesting life a whole lot easier.  Thunder, the world's fastest backtester, can test any options strategy in a matter of seconds and help clients create the best trading rules for success.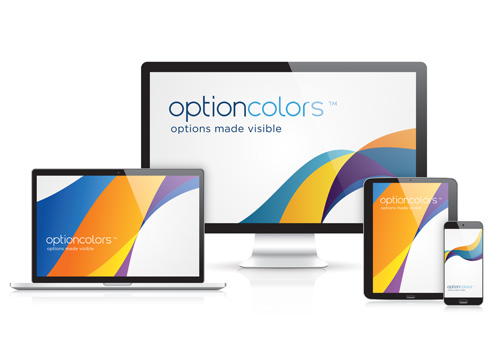 STAY ORGANIZED

  keeps you organized.  Track your running profits and losses of your trades as you make adjustments to meet the demands of today's changing markets.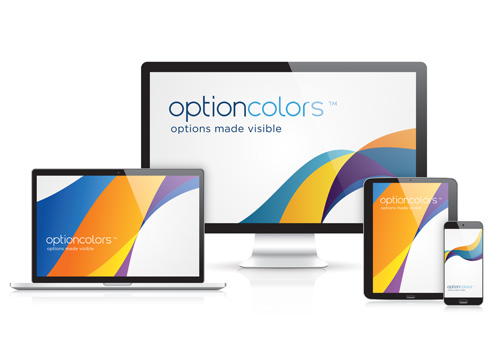 TICKER PICKER™

  let's you scan thousands of tickers for volatility and price skews.  Find the opportunities you are looking for in a flash.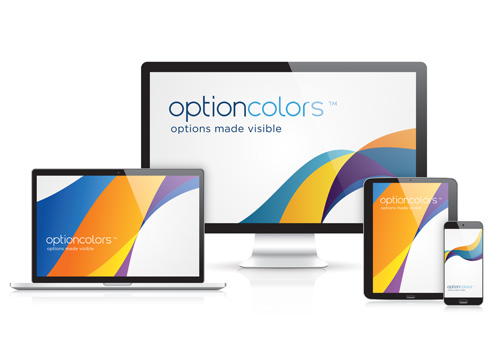 TIME LINE™

  displays options and their behavior so clearly, it's like watching a glass engine run.  Learn more about options in seconds than you have in all your life.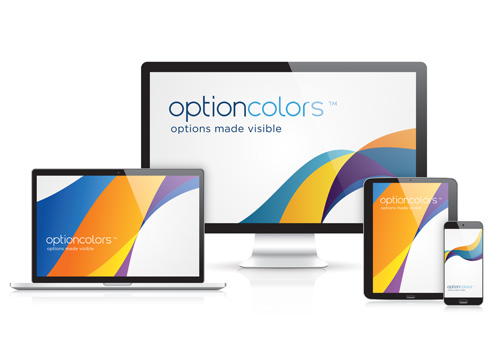 TRADE ASSISTANT™
Use 

  trade models to build optimized trades for you with only a few mouse-clicks, and grow your collection of models as you grow as a trader.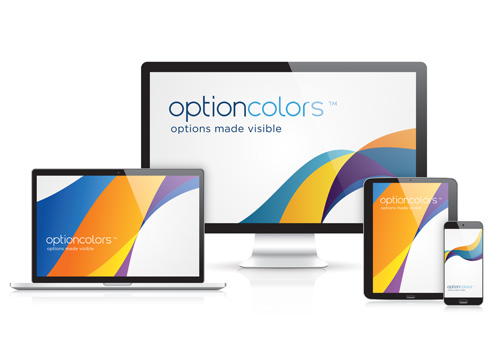 DAILY INSIGHT™
Tired of the old, excel-looking option chain?  With 

  you'll never look at it again.  OptionColors will let you bypass that antiquated collection of rows and columns for the rest of your life!  Enjoy options trading in a new light.  Yay!  Finally.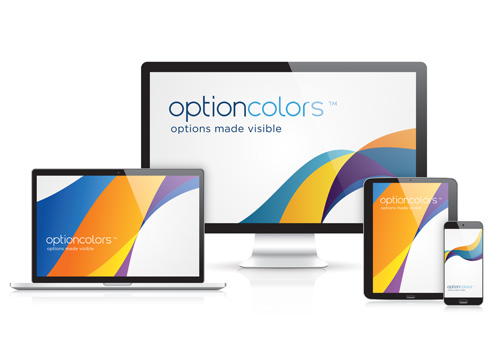 OPTIONCHARTS™

  makes charting volatility and skews as easy as pie.  Model volatility reversion more accurately and easier than every before.  Like to trade volatility?  It's our specialty.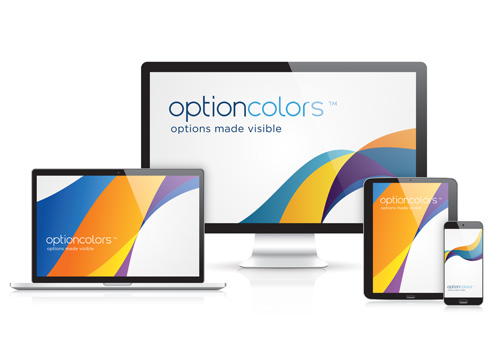 STOP & GO™

  displays colorful charts to show you when to enter and exit your trades based on our innovative calculations.  Increase returns by entering and exiting at the optimized time.  Stop guessing.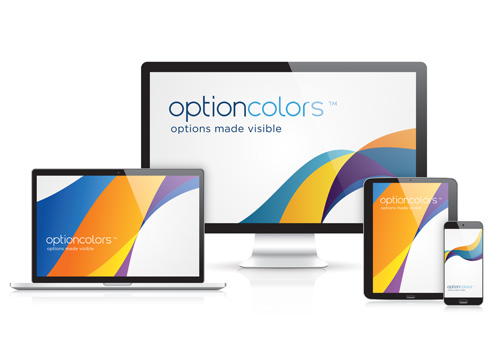 MONTH BLOCK™

  shows you which expiration months are best for buying and selling.  While invisible to other traders, you'll know the best location to place your options at all times.  Location, location, location…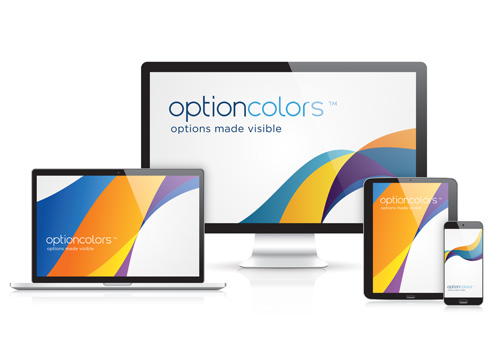 HIGHER ORDER GREEKS™

  provides you with first order Greeks, such as Theta, Vega, Gamma & Delta, as well as key higher order Greeks needed to manage them.  Do you want to manage your portfolio like a true professional?  Now's your chance to reach your highest potential.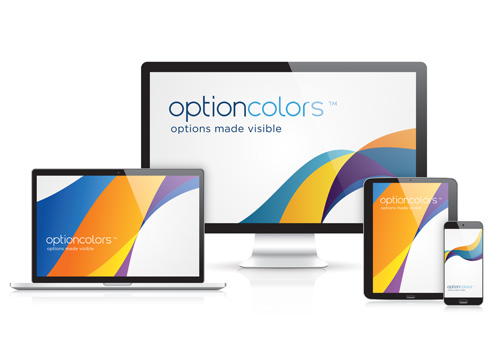 TEST DRIVE IT
There is actually much more to 

  , but you really have to test drive it to understand what it can do for you.
We've worked our butts off for nearly a decade on OptionColors to bring the financial world what it really needs – trading tools that clearly define options.
OptionColors' logic is the only in its class.
Join us and be one of the first to experience the upcoming changes in the industry.  Just remember, you found it here first from us at OptionColors.  Enjoy.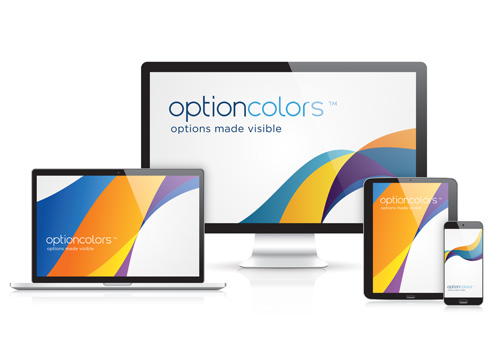 Register Now
Login
BOOK YOUR DEMO NOW >>
Get a Free Demo!
See what OptionColors is all about in a personal demonstration