COMPARE
WHY TRADERS PREFER OPTIONCOLORS™
OptionColors™ offers a unique experience as it's the only options trading platform designed around volatility, statistics, automated backtesting and AI (Artificial Intelligence).
The OptionColors™ Difference

  is full of purposeful, intuitive charting aimed at profiting from volatility, but we don't stop there.  OptionColors™ has numerous other patent-pending features to elevate your options trading to new, higher levels than you ever imagined.  OptionColors™ will increase your trading confidence tenfold.
AI TECHNOLOGY
Analyzes market environment to help traders make logical trades and increase probability of success.
UP / DOWN™
Predicts future volatility changes of thousands of tickers to elevate reversion awareness and maximize returns for clients.
OVER UNDER™
Locates over and undervalued options for traders in seconds, making profitable scenarios easy to find.
S-POP™
Revolutionizes POP calculations by converting statistics into future probabilities.  Model your trades with precision.
THUNDER™
Backtest any options strategy in a matter of seconds and get instant trading rules.  Trade with a plan.
TICKER PICKER™
Scan thousands of tickers by complex volatility skews and price moves.  Find trading opportunities in a flash.
T.A.™
Build optimized volatility trades with just a few clicks of the mouse – fully customizable for each option trader.
DAILY INSIGHT™
Build better trades from our revolutionary option chain and say goodbye to the antiquated excel format forever.
OPTIONCHARTS™
Model volatility reversion more accurately and easier than ever.  Never wonder again about IV and trade with a new confidence.
STOP & GO™
Enter and exit signals for your option trades using our innovative algorithms. Save time and trade smarter from start to finish.
MONTH BLOCK™
Revolutionary month charting locates the best months to buy and sell options from – location, location, location!
GEEK GREEKS™
Chart higher order Greeks to manage first level Greeks more effectively. Trade like a pro and advance your trading to its highest level.
TIME LINE™
View your options trading like looking into a glass engine.  Understand options on deeper levels with OptionColors technology.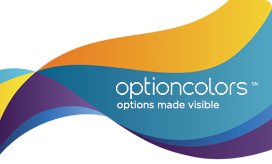 $149.99 Monthly
$1529.90 Yearly (SAVE 15%)

$2K Monthly
$24,000 Yearly
ThinkorSwim, Tastyworks, Etrade
Commissions
& Other Fees*
*Although brokers do not charge for their platforms, there are undisclosed costs due to buying and selling options at disadvantageous prices.